Elliott Sebag -Studio Setup
This is a non-exhaustive list of the tools I mainly use when mastering at this time. 
As anything in life, it will evolve and I will publish major updates in the future.

The role of this blueprint is to introduce you, artists whom I may be working with,
to my mindset of audio processing when it comes to mastering and audio quality.
Each tool was carefully selected for specific reasons.
It is important to note that they won't be all enabled, only some of them when needed.

Dangerous BAX EQ
For its smooth, accurate and musical sounding Low/High frequency cut filters as well as Infrasonic rumble reduction.  Eliminating it dramatically increases low end clarity and punch while allowing higher maximum levels on any playback device.

Vertigo VSC-2
For  its tightness and precision over all, it brings a really great glue feeling without destroying anything and may help to manage the low-end better following the sidechain settings. 

That being said, i'm not settled with it… I will often use other alternatives when they might work better or when in need of a different/more noticeable color. Such as: Shadow Hills Mastering Compressor Class-A | Manley Variable MU emulation | Fabfilter Pro-C 2 | SPL Iron

Vertigo VSM-3
May be enabled for different but very specific purposes. The VSM-3 is an incredible distortion unit that have « saved » more than one project.

Master EQ 432
For its level of sonic excellence, superior transient response, almost non measurable non-linearities and extremely low distortion together with some perceivable "magic" in the circuit design.

Amek EQ200
The perfect blend between precision & musicality. 
With the addition of various bells & whistles making this EQ particularly useful when it comes to subtle final shaping, especially for some « boosts ».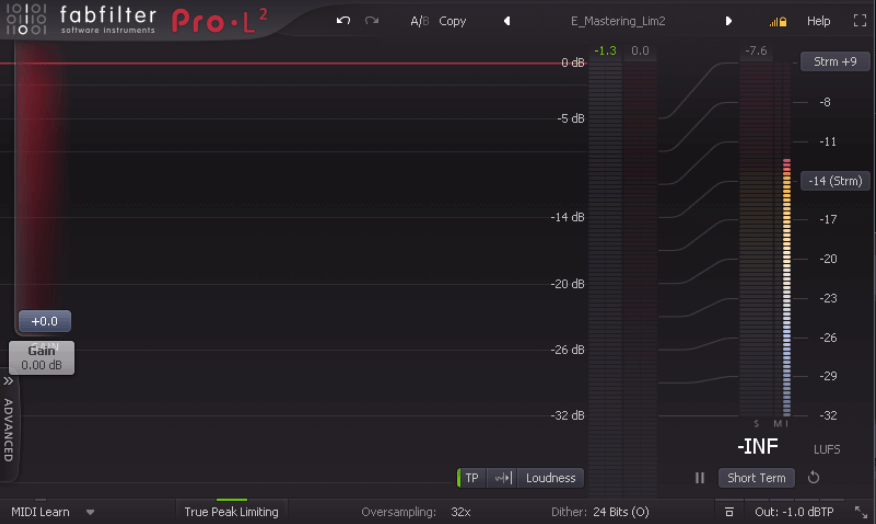 Fabfilter Pro-L2
One of the best and most polyvalent true peak limiter on the market.
It is incredibly versatile and most of the time able to handle the full limiting job. Therefore bypassing the need for a first limiting stage. Of course it always depends on the source material needs.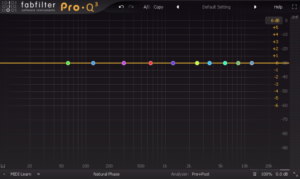 Fabfilter Plugins
One of the best and most transparent stereo natural phase equalizer.
Enabled & tweaked if tonal processing is needed, eventually using dynamic EQ feature when it is ideal.
(Pro Q-3, Pro C-2, Pro-MB, Saturn 2, Pro L-2…)

Chandler Lmtd. Curve Bender
For its subtle yet so musical sounding curves. I will use this unit in M/S mode to refine some frequencies areas to sublime the track when required.
Anything that might be needed...
It always comes down to what you are hearing & feeling and there is no perfect processing chain or magic recipe that you could apply to everything… Therefore, you just need to know your tools and when to use them or actually not to !
At least, that's my vision.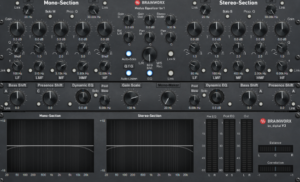 Brainworx bx_digital V3
Iconic Brainworx product offering in-depth monitoring options allowing for more precise work while still delivering high-quality processing.
Enabled & tweaked if Mid/Sides tonal processing is needed.

BBAD HG-2 & HG-2 MS
Enabled when some tube saturation/color is needed. It allows not only to make tracks sound richer and fuller but also make them sound louder, bigger and punchier without raising the actual level. Now mostly using the new MS version that brings a few extra features for even more precise/versatile distortion.
DAWs & Standalone Softwares
Smart DSP – MetaLink (Proprietary Unique Application)
Plugins
ACME Audio :
Opticom XLA-3
ADPTR AUDIO: 
Metric AB
AMEK :
EQ 200
AMPEG: 
SVT-VR Classic
Arturia :
V Collection 7
Bettermaker: 
EQ232D
Black Box Analog Design :
HG-2
HG-2 M/S
Brainworx :
bx_digital V2/V3
bx_subsynth
bx_saturation V2
bx_townhouse Buss Compressor
bx_2098 EQ
bx_console Focusrite SC
bx_console N
bx_console
bx_console AMEK 9099
bx_bassdude
bx_blackdist2
bx_bluechorus
bx_cleanweep Pro (+V2)
bx_control V2
bx_crispytuner
bx_distorange
bx_greenscreammer
bx_limiter True Peak
bx_masterdesk
bx_megadual
bx_megasingle
bx_metal2
bx_oberhausen
bx_opto
bx_opto Pedal
bx_panEQ
bx_refinement
bx_stereomaker
bx_XL V2
bx_yellowdrive
bx_meter
bx_rooMS
bx_boom
bx_tuner
bx_subfilter
bx_solo
bx_cleansweep
Celemony :
Melodyne Assistant
Chandler Limited :
Curve bender Mastering EQ (native)
Dangerous Music: 
BAX EQ
Dear Reality: 
DearVR PRO
DS Audio :
Thorn V1.2
TANTRA 2
Elysia :
Niveau Filter
Phil's Cascade
Fabfilter :
Pro-Q 3
Pro-C 2
Pro-MB
Pro-L 2
Pro-R
Saturn / Saturn 2
Lindell Audio :
80 Series
6X-500
7X-500
PEX-500
Maag Audio :
EQ4
Millennia :
TCL-2
Neold :
V76U73
Warble
ProAudioDSP :
DSM V3
Shadow Hills :
Mastering Compressor Class-A
Mastering Compressor
SPL :
Vitalizer Mk2-T
Iron
Passeq
HawkEye
Transient Designer Plus
Attacker Plus
De-Verb Plus
Mo-Verb Plus
EQ Ranger Plus
De-Essers
DrumXchanger
TwinTube
Sonnox :
Oxford Limiter V3
Oxford Inflator V3
Vocal Doubler (Widen+Thicken)
TOMO Audiolabs: 
LISA
IK Multimedia :
TR5 Stealth Limiter
TR5 Master EQ-432
TR5 White 2A
TR5 British Channel
TR5 EQ-81
TR5 Dyna-Mu
TR5 Quad Limiter
TR5 Quad Compressor
TR5 EQP-1-A
TR5 De-Esser
TR5 Mic Room
Syntronik (18 sample based classic synths emulations)
Izotope :
RX 7 standard
Ozone 8 standard
Neutron 2 elements
Nectar 2 elements
Neutrino
Vocal Doubler
Nugen Audio :
MasterCheck Pro
Sennheiser :
Ambeo Orbit
Soundtoys :
Little Plate
Little Radiator
Slate Digital :
Virtual Mix Rack
Virtual Mic System: Classic Collection (18 mics emulations)
Unfiltered Audio :
Bass-Mint
Dent
Dent 2
Fault
G8
Indent 2
Instant Delay
LO-FI-AF
Sandman Pro
TAILS
TRIAD
Presonus :
The Tube P1B (Fat channel comp)
VT1 EQ (Fat channel)
VT1 Comp (Fat channel)
RC500 EQ (Fat channel)
RC500 Comp (Fat channel)
VU Meter
Vertigo :
VSC-2
VSM-3
Waves :
Abbey Road plate Reverb
Smack Attack
Sibilance
H-Comp
Berzerk Distortion
OneKnob Wetter
XLN Audio : 
XO
RC-20 Retro Color
Applied Acoustics Systems :
Ultra Analog Session 2
Lounge Lizard Session 4
Strum Session 2
+ Live 10 Suite stock plugins + All Packs + Users shared M4Live patchs
+ Studio One 4 Professional stock plugins + All Packs
+ Over 50 Freewares & more…
FEEDBACK, ANSWERS, HELP WITH TROUBLESHOOTING
I am available 7/7
You want some feedback on your project, you have some audio related question or even need some help troubleshooting something?
Don't wait any longer, hit me up!