Let me introduce myself
I made my first steps into the audio industry 10 years ago with the wish to share and make discover to other people the music that I love so much.
A few years as a Dj and discovering the world of music production led me to acquire more knowledge and experience via an Audio (Post)Production Techniques training program which I completed with excellence mention.
I developed some competences in various audio related domains.
However, among all these differents domains, my biggest interest was always the actual audio processing part, shaping the sound.
During the following years, I specialized myself into Mixdown & Mastering for other artists (mostly Techno/House, but not only!). I've spent thousands of hours searching, reading, discussing with peers and thoroughly testing various aspects implied in musical post-production – and I still do on a daily basis.
 I guess that I should also mention that I've been teaching for a well-established Audio School in Montréal for over 3 years.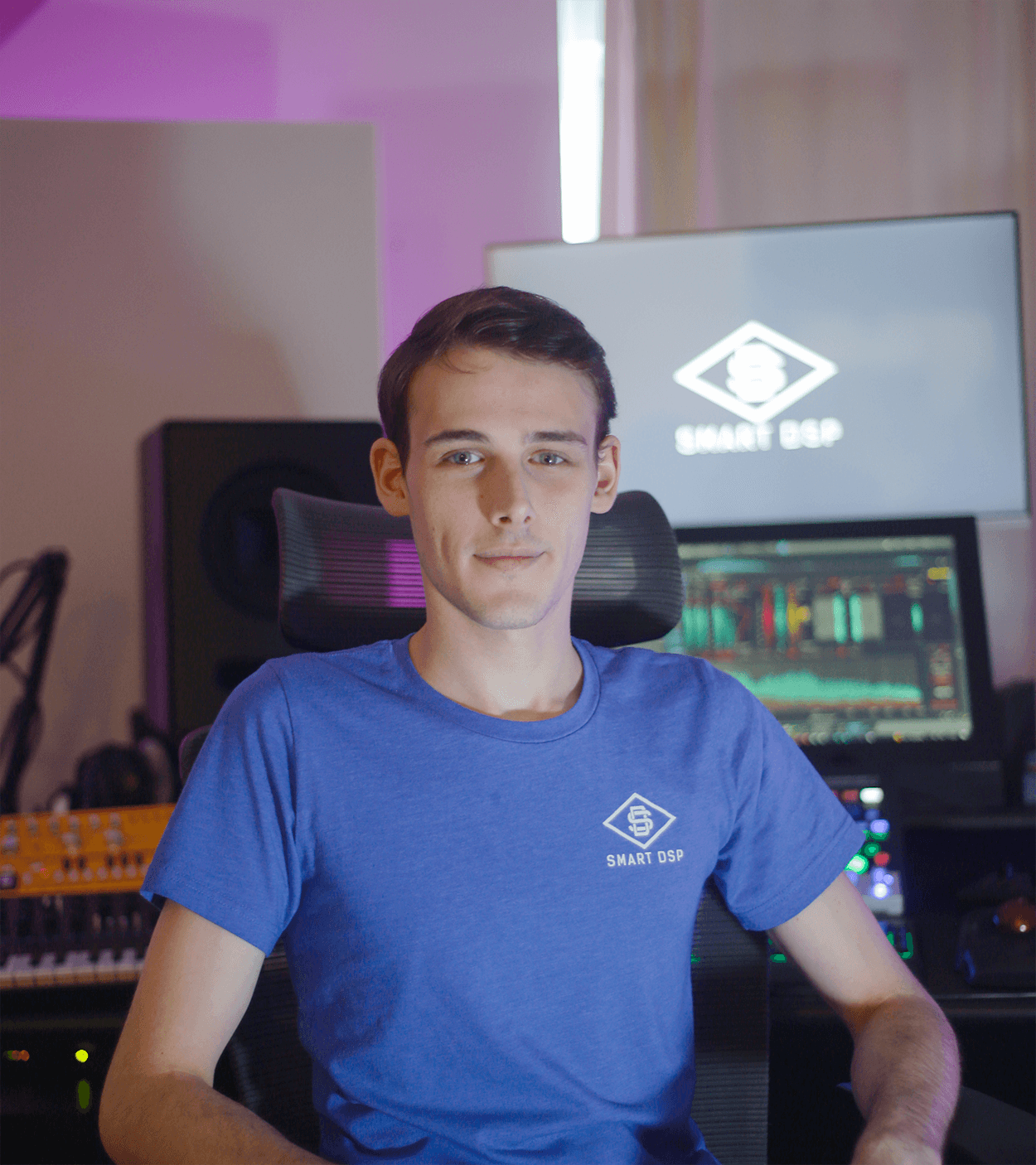 With this experience and knowledge, I've really realized how much the audio quality was compromised, if not already lost, on most records in the world. And how much consumers are unaware/uneducated about quality listening systems and how listening music should really feel like.
I've made finding solution to those issues my mission with my statement:
STANDING FOR QUALITY AUDIO
Which is followed by actions such as educating artists i'm working with, delivering ÐQ compliant masters, developing innovative platforms, systems and processing techniques, and much more.
I would be happy to talk more about it with you!
WHEN THE ARTISTS INTRODUCES ME
Guilou
Top quality content at a great price. Elliott is very reactive and takes some of his time to give you clear and detailled explanations on his work as well as feedback on your track. Go for it !

Wa5p
Elliott has serious knowledge, a great passion for the sound, a well trained ear and is really professional. His turn around times are tight, and prices real affordable. Would recommend to anyone looking to get their musical pieces to the industry standards.

Amy Lyhie
Great, skilled, engineer who knows exactly what he is doing. I highly recommend his services!
Reconproject
Amazing as always, improvises your wants wants with suggestions and ideas!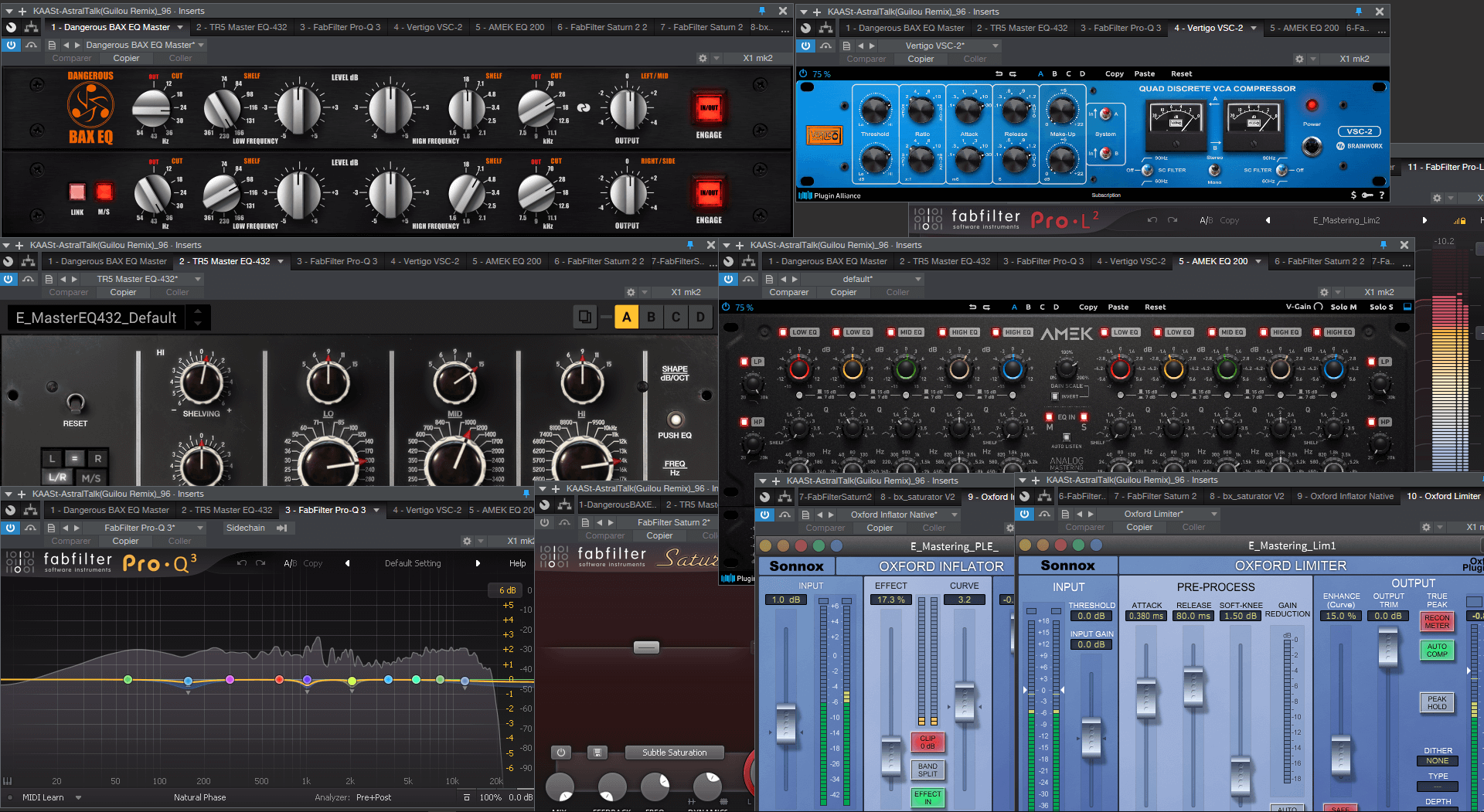 Need to master a track?
The best place to order my services is smartdsp.pro.
Order Process Streamlined:
1- Select the desired service and check the needed options,
2- Checkout
Make sure that you create an account along the way if you don't have one
3- You'll receive your payment confirmation & invoice directly.
4- Use the provided links (on order completion page or within the order confirmation email) to upload your files and submit the metadata form.

You'll also receive a manual confirmation email with the same information, this time allowing you for direct contact with me.
Usually within a few minutes/hours only.

If you have some concerns about paying upfront, I invite you to either contact me or any of the artists i've worked for.
MASTERING MINDSET & GEAR INSIGHTS

Dangerous BAX EQ
For its smooth, accurate and musical sounding Low/High frequency cut filters as well as Infrasonic rumble reduction.  Eliminating it dramatically increases low end clarity and punch while allowing higher maximum levels on any playback device.
Vertigo VSC-2
For its tightness and precision over all, it brings a really great glue feeling without destroying anything and may help to manage the low-end better following the sidechain settings and the material.


Chandler Lmtd. Curve Bender
For its subtle yet so musical sounding curves. I will use this unit in M/S mode to refine some frequencies areas to sublime the track when required.

Vertigo VSM-3
May be enabled for different purposes since this unit is particularly versatile… Just one of the best saturation tools existing in the world in my opinion.

" You need a reliable and accurate listening environment in order to take informed decisions. Especially when it comes to mastering. « 
Elliott S.